Sanctum / a sacred or holy place, a private place.
The Neon Sanctum is home to some of today's most credible neon works of art. Often inspired by music and icons such as Amy Winehouse, Bowie, Marilyn Monroe and Debbie Harry as well as politics, sex and religion, they sit with a cool juxtaposition of the statement behind them. The man behind these pieces is Darren West who began glassblowing 35 years ago and after discovering neon, has been plying his trade ever since.

The pieces of work which have been snapped up by the likes of Jagermeister, Bacardi, various celebrities and featured in numerous publications, it is very unlikely that you will not have encountered one of Darren's work of art. His roots still shine through and with music clearly a big influence in his work; his first piece was titled 'The Jam and Weller' and his work with the Amy Winehouse foundation continue to this day.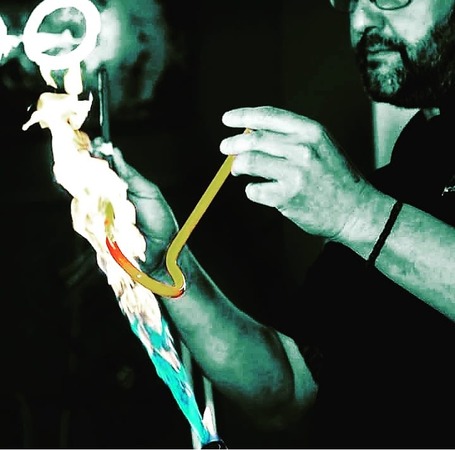 Despite his global reputation Darren We st has never forgotten his early beginnings and remains humbled by the attraction his work has garnered.Sitting quietly down an oft overlooked alleyway in a West Sussex town, Darren, a sometimes shy but friendly local can often be seen in his studio working with his collaborators.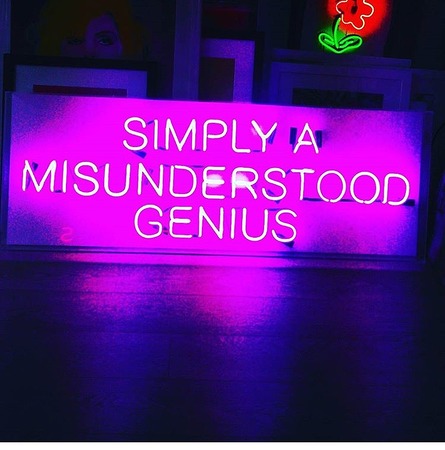 Usually a solo artist, Darren has collaborated with many other artists, most recently with Pegasus the signature of a semi-anonymous North London street artist. With future collaboration projects in mind as well as planned exhibitions in Spain, the Neon Sanctum is spreading its wings even further in 2019.